Commercial Glass Construction, installations, renovations and more!
At Lizotte Glass, Inc., our contract division handles construction jobs ranging from small renovations to large new buildings.
From glass storefronts and aluminum windows to curtain walls and glass porticos – Lizotte Glass, Inc. has the products and expertise to accommodate all of your commercial glass and glazing needs. We provide our services to customers in many industries including educational centers, healthcare facilities, office buildings, retail shops, and much more.
Lizotte Glass, Inc. specializes in all phases of construction. We ensure efficient, effective work of high quality, so all of our team members understand exactly what they need to do in order to complete a successful project. Our approach is hands-on – we work directly with you from inception to completion, and we make every effort to meet all schedules and your budget. We consider you to be an integral part of a successful project completion, so you can count on being included at every step.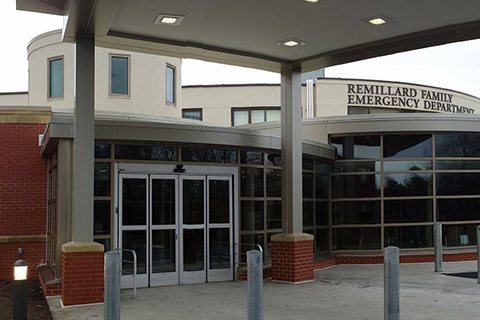 Since 1944, Lizotte Glass, Inc. has been a respected source for custom glass and glazing design and installation for a wide variety of industries, from the home sector to office buildings to factories and warehouses. No matter what the application, we will provide you with sleek and professional designs to enhance any building. We specialize in providing full interior and exterior solutions for housing, retail spaces, offices and campuses, hotels, car dealerships, and more.
Whether you need railings and staircase glass or partitions and doors, our professionals at Lizotte Glass, Inc. will provide you with the best, most impressive designs available. We're able to create custom designs and provide you with renderings or provide you with shop drawings. We draw upon our network of suppliers and manufacturers to help us provide you with superior custom products. Lizotte Glass, Inc. is also able to consult with you on a number of different projects and applications. We've been helping our Massachusetts and Connecticut neighbors with their custom glass and glazing designs for decades, and we're happy to provide you with design assistance, drafting, and renderings. Contact Lizotte Glass, Inc. today and discover the difference we can make for you.